Semion Kronenfeld, a prominent businessman and high profile Canadian gambler, is embroiled in a court case in the United States. He is being charged with failing to pay a casino the money he owed. His debts to the casinos add up to a remarkable $13 million, with most of the money being due for over five years. The Las Vegas casinos spent a long time chasing after Kronenfeld in an attempt to get their money back, running out of patience after 5 years.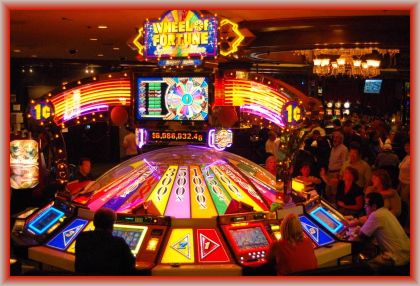 The 43 year old Canadian had an arrest warrant issued against his name in Clark County, with the charges listed as writing bad checks, getting money through false statements and felony theft. This is one of the most high profile and largest debt recollection cases in Las Vegas history, with Kronenfeld facing a lengthy jail term if he is found guilty.
False Information –
This case showcases the depths of Kronenfeld's deception towards the casinos. When he first gambled with this money in 2009, he claimed that he was the owner of a wealthy investment company. It was on this basis that he was given a line of credit at both casinos. In addition, he made claims about having Israeli citizenship, incorrectly telling the casinos his name was Cronenfeld.
The money is owed to the Las Vegas casinos The Venetian and Green Valley Ranch Resort. He owes $8 million to The Venetian and $5 million to the second casino. Unfortunately for Kronenfeld, Nevada laws allow prosecutors to treat these documented IOUs as if they were bad checks. The government can collect 10% of the owed amount in various fees, giving them an additional incentive to prosecute.
It is not untypical for such cases to come before the prosecution's desk, with many rich businessmen dealing in IOUs when they gamble millions in Las Vegas. However, 90% of these cases are resolved before they go to court, with the individuals in question returning the money they owe. Kronenfeld has made no attempts to pay back the casinos, which means criminal proceedings are a certainty.
Mr. Kronenfeld has now filed for bankruptcy. He is attempting to get away without having to pay back the money, but is unclear whether his bankruptcy filing will spare him in this case. A ruling on this case is expected within the next few months.
For more information on this Las Vegas court case, click here.